Electrification could come to the Toyota GR86 and Subaru BRZ via a version of Subaru's e-Boxer hybrid powertrain.
Here's how Subaru describes the tech in its current form:
Hybrid, the Subaru way
Welcome to e-BOXER. Subaru's new-generation power unit system that combines Motor Assist with two of Subaru's core technologies: Boxer engine and Symmetrical - All Wheel Drive (S‑AWD).

It takes 'what makes a Subaru, a Subaru' to the next level. The new e‑BOXER range inherits the performance of low centre of gravity with the poise and efficiency of the proven S‑AWD system.

Its compact, yet powerful motor is placed near the vehicle's centre of gravity, while the battery and other components are arranged above the rear axle.

With even lower centre of gravity and better-balanced front/rear vehicle weight distribution than our petrol model, the new e‑BOXER delivers more driving efficiency and responsive handling, with no sacrifice to safety.

By enhancing hybrid technology and introducing it at the core of Subaru DNA, with Motor Assist, you get the best of both worlds.

Which is also better for today's world.​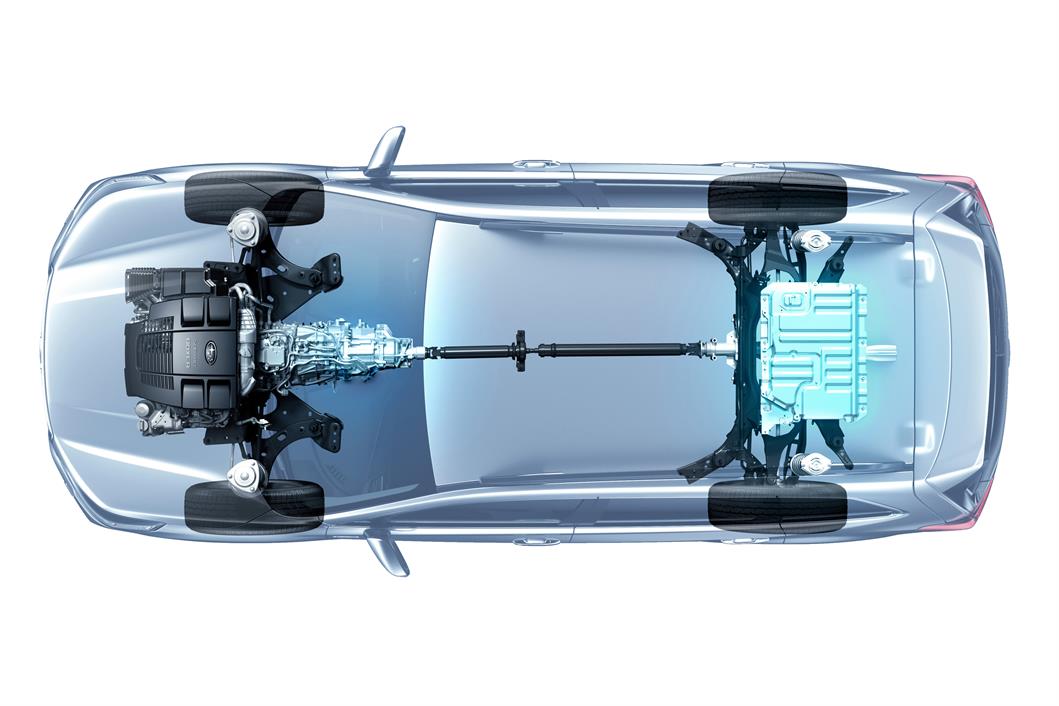 Linear and responsive – Power in safe hands
Electricity generates excitement. And the new
e-BOXER electric motor doesn't disappoint. Generating highly responsive torque control for a safer, more enjoyable drive from the moment you put your foot down.
Energy efficiency –
Fun and adventure this way
Power through efficiency. While e-BOXER controls drive mode changes like Engine driving. EV driving and Motor Assist driving, to best match the driving situation and driver input, you simply soak up the scenery.
Enhanced rough road capability –
Tougher where it matters
Tough ascents. Tricky descents. Whatever life throws at you, whatever obstacles get in your way, Motor Assist enhances
X-Mode's rough-road capability by enabling easy and quick torque control.
X-Mode has got what it takes.